Dedicated to Promoting Sustainable Sports Fishing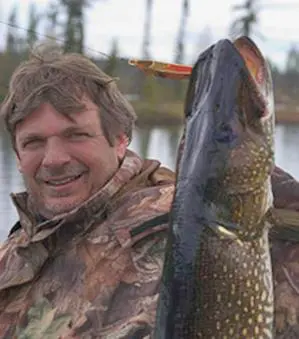 About Bushland Adventures
With over 40 years of experience throughout the north, Jim Saari has personally explored much of the James Bay and Hudson Bay territories in search of the ultimate sportfishing venues. A self-proclaimed pike fanatic, Jim realized his own personal dream by discovering true world-class waters teeming with trophy Northerns in the sub-arctic region of Quebec. As founder and owner of Bushman Outfitters and North American Bushman in the early 1980s, he pioneered a strict catch and release program on Lake Evans (Lac Evans), which was unheard of at that time in the Province of Quebec. Lake Evans (Lac Evans) grew in reputation as a pike-producing machine with scores of fish exceeding the heralded 50‑inch benchmark.
At the turn of the century, Jim left Bushman Outfitters and North American Bushman to pursue new challenges in the further reaches of the north. 
In managing the exclusive outfitting rights to the now-famous Lake Evans (Lac Evans), 2008 marked the return of professional outfitting on one of the most treasured pike resources on the continent. All of the Bushland fishing packages follow the same criteria that breed successful bush operations. The original one camp per area and one party per week format still exists today, much to the satisfaction of our loyal clientele. Bushland strongly believes in providing a holistic approach to the "Bush" experience. Bushland Adventures understands the diverse nature of today's anglers' desire to experience various practices of fishing. This includes freshwater, saltwater, streamside, and Great Lakes sport fishing. We also appreciate that no one outfitting operation can accomplish this. Bushland has associated itself with select outfitters that specialize in a wide spectrum of fishing programs to comply with your interests.
Bushland Adventures is proud to offer high-quality, professionally run fishing excursions in North America. At long last, there is a Quebec equivalent to the world-class packages that until now have only been available in the Provinces of Manitoba, Saskatchewan, and the Northwest Territories. Combining prolific multi-species angling with exceptional lodging and equipment is our primary goal. State-of-the-art aircraft and well-trained personnel help ensure the individual attention that each and every guest deserves.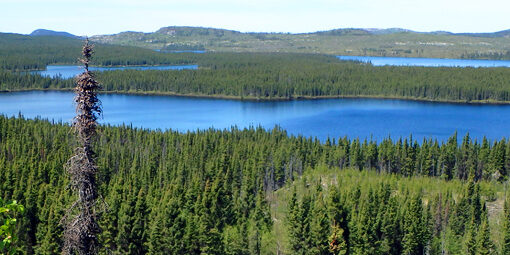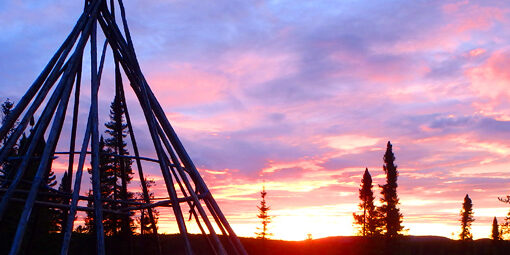 The sub-arctic region of James Bay and Hudson Bay is a vast expanse of rugged terrain and abundant water. Several distinct rivers nourish the fish-wealthy lakes of the "New North." Tremendous water systems and habitat diversity promote solid numbers of trophy-class fish throughout the season.
The Broadback River flows through Lake Evans (Lac Evans), the ultimate pike fishery in the Province of Quebec. With the ability to catch true "Trophy Pike" any angler will be proud to reel in a 40"+ northern.